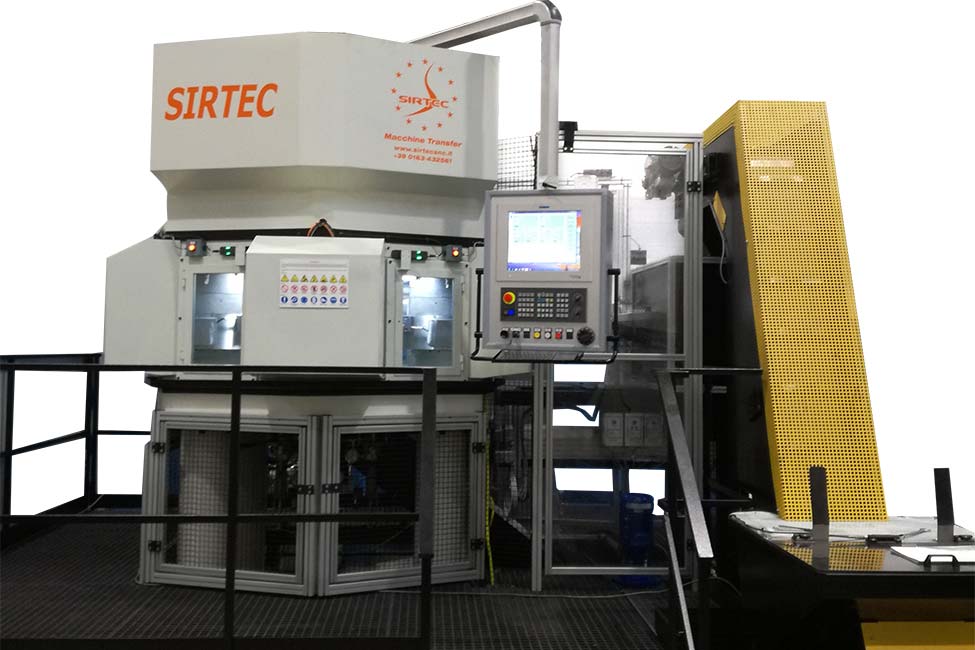 This vertical-axis transfer machine features:
Table:
4 stations with 8 oleodynamic self centering clamps.
Rotation driven by electronically controlled brushless servomotor.
Angular index accuracy +/- 2″
Workstations:
N°2 CNC work units equipped with clamping spindle.
N°4 CNC 2-axis electric-driven turning carriages.
N°2 hydraulic tailstocks.
Load/unload Units:
N°2 automatic load/unload drivers, featuring:
vertical cylinder
Rotary actuator
N°2 holding devices (chunks)
Accessories:
Motorized elevator with bulk loading hopper
Circular vibrator with main channel for transporting and selecting the workpieces
N°2 linear vibrators with conveying tracks
Do you want more info
about this machine?