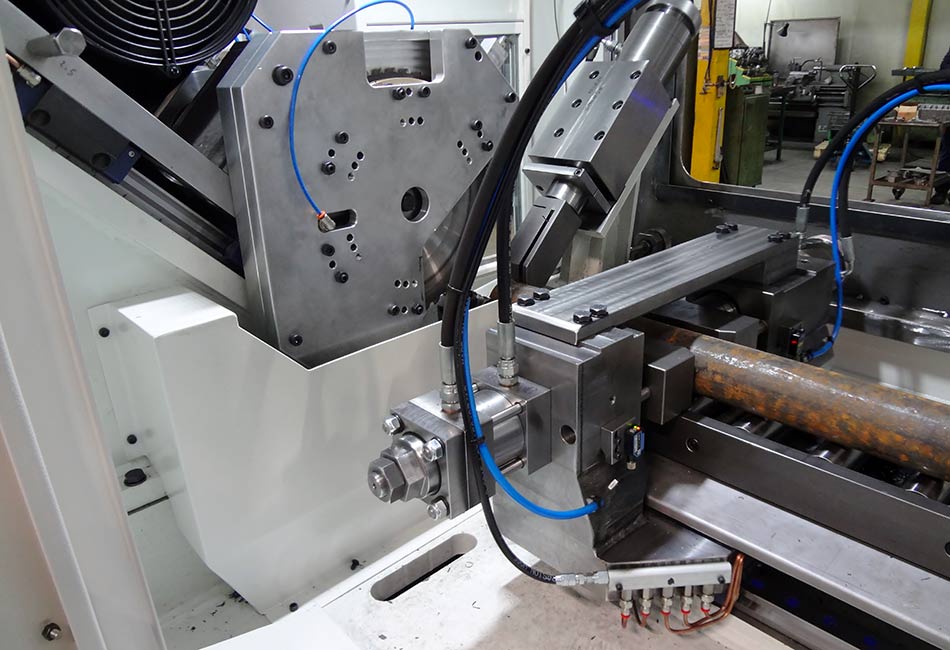 The sawing machine is perfect to cut shaped or tubular rods and it's particularly effective in case of large productions. The machine works in complete autonomy (it only requires the manual load of bar, no further action is needed).
This CNC machine features a program which monitors the state of the blade, detecting signs of wear and damage, featuring a self-learning system for all parameters of forces at the beginning of the work.
Main features:

Electro-welded steel structure
Standard bar length: 3200 mm
Extra bar length: 6000 mm
Engine power: up to 15 kW
Axis motion, driven by CNC ball screw system
Max blade diameter: 350 mm
Min blade diameter: 240 mm
Max cutting capacity: 90 mm
Min cutting capacity: 10 mm
CE mark certification available.
Do you want more info
about this machine?